Stage 3 ended not with a bang but with a couple of 3-0 whimpers. The New York Excelsior secured another Stage title, this time beating the Boston Uprising, who prior to the Stage finals sported an impressive 10-0 record. But the Uprising's swift defeat wasn't the only surprise of Stage 3's final week, come check out the rest of the action.
Week 5 Day 1

Match of the Day
Houston Outlaws vs. San Francisco Shock
This match started dead even. It was 1-1 at the half, with both teams playing extremely well. The DPS duel between the Outlaws' Linkzer and the Shock's Architect was also evenly matched, neither really gaining the upper hand over the other. Same for the following two matches. So where did this go right for the Shock and wrong for the Outlaws?
Hard to say exactly, though it was likely Houston being unable to answer Architect on Pharah and Sombra on Oasis.
As the League advances to its final Stage it's going to get harder and harder to call matches. Upsets like this one are going to become more common. Everyone's improving across the board, from New York to Shanghai. For this match and many more to come it's going to be very difficult to pinpoint what gave the winning team the edge.
Week 5 Day 2

Match of the Day
Boston Uprising vs. Los Angeles Valiant
Boston at this point was still on their perfect run, gunning for their 9th Stage win in an already amazing 13 game winning streak. Boston, as is their frustrating wont, went up 2-0 at the half before LA clawed back to even it up 2-2.
But tiebreaker map Oasis could have gone either way. Up until the last point, this could have been anybody's game and it was very nearly LA's. A last minute stall out from the Valiant featuring some very clutch recovery plays from Space's D.Va and Agilities on Doomfist, won LA the second point, tying up the map 1-1 and making the last point for everything. Again, the Valiant displayed some excellent recovery skills, wresting control of the point from the Uprising, building up the percentage meter to go into sudden death. But Mistakes on Sombra hacked Boston's way to victor,y finally closing out the map at the last possible moment. If Boston wants to be the kind of team that beats London and New York consistently, they're going to have to put an end to these skin of the teeth wins no matter how exciting (stressful) they are to watch.
Week 5 Day 3

Match of the Day
???
In choosing today's match of the day, I wanted to say all of them and I want to say none of them. Every match something important happened but it wasn't quite important enough to merit MotD honors.
Boston beat the Los Angeles Gladiators 3-1, the last hurdle they needed to clear to achieve their perfect 10-0 stage.
The Shanghai Dragons yet again proved they deserve to stick around by taking a map off New York. They haven't won a single game but they also haven't been swept in six games. #fireon
The Soul Dynasty, eliminated from the playoffs, decided to get funky with their team compositions. They replaced main tank mainstay Miro with their support specialist Ryujehong, befuddling everyone including their opponents London, but not enough to take the win.
Week 5 Day 4

Match of the Day
Seoul Dynasty vs. Houston Outlaws
Nothing is as freeing in the last week of Stage play as being one of the teams not going to the stage finals. Seoul and Houston were both such teams. But both teams are still in solid contention for the playoffs and with Stage 4 and the end of the season looming, neither team can afford to take it easy...but they don't necessarily have to go so hard, either. They can afford to get weird.
Enter the Seoul Dynasty. They've had a rough up and down season, with this stage being their worst at 5-5. So since whatever they were doing wasn't working for them, they decided to try something different.
They put Support player and shotcaller Ryujehong on main tank. And….he crushed it. Sorta.
They ran this the game before against London and it almost worked. The match went to stage five before London shut it down on Oasis. After trying and losing you'd think they'd put the main tank matter to bed and put Zunba back in but against Houston it finally clicked. The Outlaws did not know what hit them, and because part of winning in Overwatch is catching your opponent way off guard (and hoping that opponent doesn't switch up strategies to counter) the Dynasty won. Handily.
I don't know if Ryuje-tank will still be a thing in Stage 4, but if the stage break scrims continue to yield good results he might.
The Finals
The Stage 3 finals played a little bit differently from Stages 1 and 2. Teams are now competing for the top four spots and the automatic bye for the top team is gone, replaced with the ability for the top team to choose their semi-finals opponent. Changing the format and opening up an extra playoff berth was supposed to inject a little more drama and give us more of the high quality Overwatch we've come to expect in stage finals play.
And we got that...but not the way we wanted.

Stage 3 was lousy with map five games, 22 in all versus 16 for Stage 1 and 15 for Stage 2. So it's a little sad and anti-climactic that this Stage ended the way it did. Boston and New York were just too strong. They overwhelmed their semi-finals opponents before facing each other in a match that ended up just as one sided.
If you want a lesson in playing the long game, examine all of New York's Stage 3 performances. They still dominated, but it was a softer, gentler domination that led to a lot of 3-2 games and their only loss suffered at the right clicks of Boston. But when it was finals time, the switch flipped and New York unleashed the full force of their power on the Valiant and the Uprising.
Boston played the same way they had that carried them 10-0. Striker busted tanks and NotE pulled off Self-Destructs that would impress D.Va bomb King and Queen Poko and Geguri. But with Pine locking down Agilites, Jjonak on Zenyatta acting as a third DPS who can occasionally heal, and Saebyeolbe on some otherworldly levels of support killing, Boston was simply overwhelmed.
However, despite spoiling the dream of a perfect Stage, one thing Boston has that New York doesn't is the prestige of being the only team in the League with a perfect stage record.
Final Thoughts
Stage 3 is done and dusted. Despite a rocky start with a lot of player drama and a finish that left a lot to be desired, Stage 3 saw the improvement of the game overall. Every Stage has seen the rankings ebb and flow, the only constant being New York, so I'm excited to see what new teams will take the top spots. Teams are getting better, evolving alongside a meta that will change again with the addition of Brigitte next stage, and that might force teams to rethink everything they know about comps and strategies.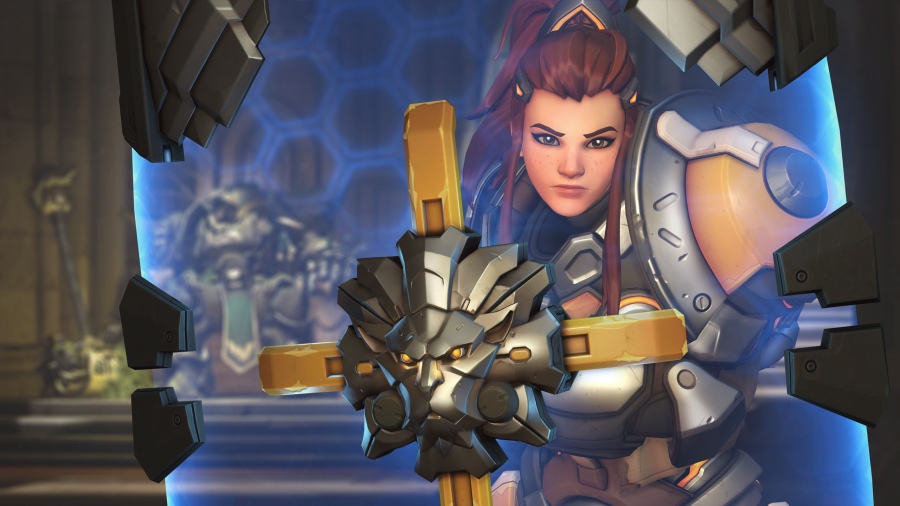 Stage 4 will be all about the playoffs, the last chance for teams to secure one of the top six slots to advance. Expect ferocious games out of the Gladiators and the Outlaws, the two teams sitting on the outside of the top 6 with the best chance of stealing one of those coveted spots.

If the break has you bummed out, don't sweat. North American and European Contenders hold their Grand Finals next week May 11th-12th. It's the perfect pick-me-up to tide you over until Stage 4 starts May 16th. See you then!
Ash, the first of her name, keeper of Zenyatta lore, protector of Hanzo mains and Mother of Shanghai Dragons, is a content writer for the Overwatch section of MMO-C and Gamepedia.