Intercontinental Clash Details

The Heroes of the Storm Intercontinental Clash returns—this time, in the idyllic city of Sydney, Australia. The two best HGC teams from the Oceanic and Latin American regions will compete for the title of HGC Intercontinental Clash champions, and a coveted spot at the HGC Finals.
Structure and Format
Day 1
The top two Australia/New Zealand teams will play each other in a single elimination, best-of-five series. The winner of that series will advance to championship Sunday to compete against the best Latin American team.
Following the Australia/New Zealand series, the best two Latin American teams will play each other in a single elimination, best-of-five series, with the winner advancing to championship Sunday.
Day 2
The best Australia/New Zealand team and the best Latin American team will play each other in a single elimination, best-of-seven series. The winner of this series will be crowned as the Intercontinental Clash champion and earn a spot to compete at BlizzCon.
Schedule and Broadcast
Interested in watching the Intercontinental Clash? You can find the start dates and broadcast times below.
Sept. 15 at 10:00 a.m. AEST / 5:00 p.m. PDT / 2:00 a.m. CEST
Sept. 16 at 11:00 a.m. AEST / 6:00 p.m. PDT / 3:00 a.m. CEST
The HGC Intercontinental Clash will be streamed on the official
Australia and New Zealand Blizzard Twitch channel
, make sure you tune in for the great moments.
Australia and New Zealand Teams
MindFreak
FAT94
John
Ryoo
Vanilla
Madhax
Crimson Gaming
Azure
KVA
SHADOW
JEZMEZ
HACKY
GENRICH
Latin American Teams
Encore Esports
Tulin
Derenash
Thunder
Betogg
Corgan
Thunder Predator
ET0MyX
DBlank
Sleepybear
LaBarbi
Rokblin
Genre
Talent
Broadcast Languages:
English
,
Portuguese
,
Spanish
English Talent:
Andre "Skimmy" Allchin, Kori "Vandie" Bassi, Micheal "Disconcur" Roberts, Matthew "GLPhoenix" Hunter
Portuguese Talent:
Guilherme "Demo" Ono, Rafael "Mewtwo" Ponciano, Priscila "Trevah" Meschiatti
Spanish Talent:
Enrique "Horuss" Palomino, Sergio "Zodak" Morán, Aurelio "Aulox" Zuñiga
Alarak Price Reduction
Alarak's price was sneakily reduced this week. Purchasing access to the Highlord of the Tal'darim will now only set you back 7000 gold or 625 gems.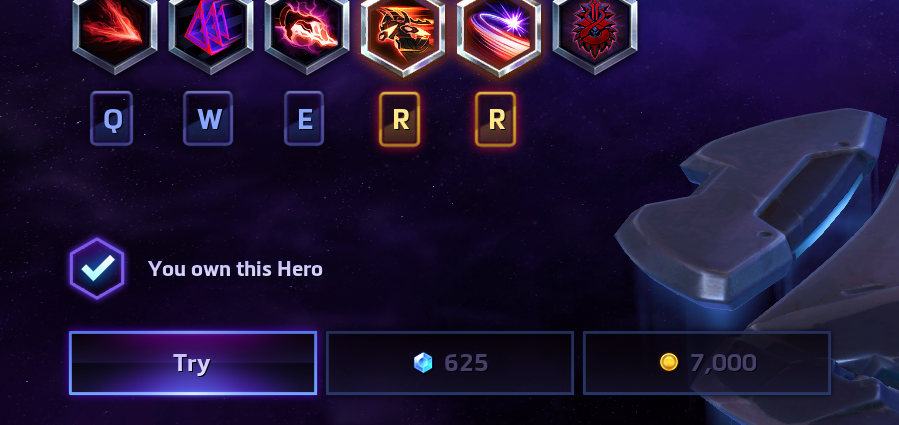 Alexstrasza Update
An update was added to this week's patch notes to shine some light on a recent change to Alexstrasza's Lifebinder heroic.
Support
Alexstrasza

Abilities
Lifebinder (R)


Heal over Time base Heal amount reduced from 75 to 60
Lifebinder is now affected by healing reduction and amplification effects (Mortal Strike, Biotic Grenade, etc.)

NOTE: This has been active in the live client for a few patches, but was not clearly documented.
Developer Comment:
We've seen amazing results since adding a front-loaded heal-over-time to Lifebinder in the Warchrome Wastes patch. In fact, this addition has brought Lifebinder's win-rate up to be neck-and-neck and the popular Cleansing Flame Heroic. However, after adding this, we noticed some inconsistencies with how the ability functioned compared to other healing abilities in the game. While we think that 'setting' a Hero's Health to a given percent was cool and unique, at its core it was still using a heal effect that was being uniquely handled to ignore Mortal Strike/Amplification effects. At the end of the day we decided to unify this heal and have the end effect take into account any of these debuffs/buffs.